Welcome at
Weiss - Solare Energiesysteme
Dear visitor,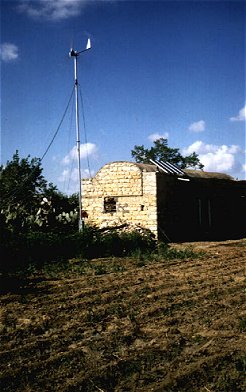 nice, that you are visit our homepage!
The company Weiß - Solare Energiesysteme - has experience in small wind turbine technology and solar systems for grid- and off grid systems over 10 years now.
The main field of activity is to design and market components, as well as complete systems for the electrical equipment of small windmills.
This includes on-grid systems, off grid systems and heating systems (particularly hot water production) with wind energy.
Furthermore we supply components and complete systems for off grid systems (island systems).
Of course, we supply also all components such as inverters , solar cells, charge controllers, vegetable oil generators and so on for your application.